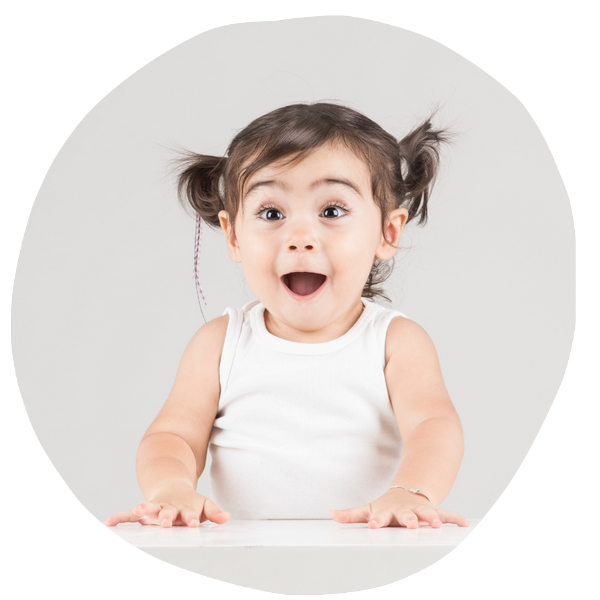 Innovation meets empowerment: peaches founder Julia Neuen nominated for the Mission Female Award 2023
peaches founder Julia Neuen passionately dedicates herself to digitizing female health issues. As a mother of four children, she knows from her own experience how important it is to support women & couples who have questions about fertility and pregnancy.
Before launching peaches in late 2022, which aims to become the leading B2B platform around fertility benefits or family building benefits, she founded her first HealthTech startup storchgeflüster in 2019. Within a short time, the platform became the largest B2C platform for online courses in the DACH region in the area of fertility and pregnancy.
Now Julia has been nominated for the Mission Female Award 2023!
As a team, it's wonderful to see her dedication and accomplishments noticed and recognized by being nominated for the Mission Female Award 2023 for the category Innovation.
The Mission Female Award 2023: Background information on the award
The organization Mission Female focuses on increasing the visibility of women in business, politics, and society to create a higher presence of female executives, but also to establish more diversity in companies in the long term.
This is precisely the purpose of the Mission Female Award, which is handed out in various categories such as digitalization, transformation, technology, sustainability, finance, ESG, consulting, lifestyle, innovation, and mobility to recognize outstanding achievements.
A nomination is based on various factors, such as personal commitment, exceptional performance, creativity, power, and the willingness to go the extra mile. Moreover, teamwork and employee motivation are also of great importance in order to achieve long-term goals and achieve the desired results.
The public can in turn vote for the nominated women until June 15 and thus ultimately contribute to more equal opportunities for women and more compatibility.
Julia Neuen – Who is the founder of peaches?
Julia, a proud mother of four, took the big step in 2019 to launch her first FemaleTech startup. With her unique idea and passionate commitment, she has established storchgeflüster to be the largest B2C platform for online courses in the areas of fertility and pregnancy in the GSA region. To do this, she has assembled an impressive 40-member integrative team of doctors and experts and developed her own successful method based on the world's leading scientific findings. Her compelling tone and innovative ideas have helped her realize her vision and have already helped many women and couples achieve their family planning goals.
She launched peaches at the end of 2022. The goal is to become the leading B2B platform for Fertility Benefits. She is one of the pioneers in Germany in introducing the topic of fertility and family-building benefits to companies. In doing so, it sets innovative trends for progressive employers and thus creates added value for the business world.
She thus offers companies an innovative option for increasing the number of female employees, meeting the needs of young parents, and promoting diversity. Her goal is to create a future where companies support women and families, and women don't have to choose between their careers and families.
Now Julia Neuen has been nominated for the Mission Female Award 2023 as a founder of innovative FemaleTech companies!
You can help! #notaboos
Julia has made it her mission to digitize the field of Female Health issues and break down the taboo topics associated with it. With her two startups storchgeflüster and now peaches, she has already achieved impressive results – she is all the more grateful to have been nominated for the Mission Female Award 2023 in the category of Innovation. In this context, however, innovation does not only mean technical progress but also women empowerment. Because Julia is committed to ensuring that women are informed and empowered when it comes to family planning and pregnancy – and that also applies to the workplace.
This award is also an award for you and all modern businesses and women who are working to increase the visibility & presence of women.
Until June 15, you can still vote for Julia for the Mission Female Award 2023 for the category Innovation.
Voting is also quite simple:
What you can do to support us on the journey is…
click on the link

search for "Julia Neuen" in the category Innovation

& click on the "Vote"/ "select" button
It is in your hands that Julia's innovative and empowering commitment will receive even more attention to support more women and couples in matters regarding fertility and pregnancy, dissolve related taboo topics and revolutionize the business world.
If you are interested in learning more about peaches' comprehensive Fertility Benefits services, contact us.
Social freezing as a fertility benefit – new trend at work
Browse our blog to learn more about fertility benefits and peaches
peaches helps you to make your company more successful with the help of fertility benefits and family building benefits.
With these benefits, you can reposition yourself in the battle for talent and attract and retain qualified professionals and executives!
Numbers that every company should know
80%
of employees prefer benefits over a salary increase
51%
of employers would like to become attractive for top talents with such an offer and be able to retain them
50%
of employers want to be perceived as family-friendly employers through fertility benefits
14%
of small businesses in the U.S. offer fertility benefits
97%
For the vast majority of employers, fertility benefits do not drastically increase costs
42%
for large companies with more than 20,000 employees
36%
in the case of American companies with more than 500 employees.
Source: The renowned US business magazine Forbes