With peaches Fertility Benefits you have a friend by your side
You suffer from trying to conceive?
Maybe you have already had a missed abort?
Or you are pregnant, but can 't find a midwife and the next appointment with your gynecologist is in four weeks, even though you have urgent questions?
Or maybe you are a single mom and are interested in the legal fineprint of sperm donation?
Or you are a same-sex couple and want to adopt?
But you may also have general questions about women's health, regular period pain, or menopause?
Or or or…
Peaches works with companies to help their employees, which means you (!) in exactly these important moments. We're the solution when the traditional fruit basket or the company-sponsored fitness subscription no longer suffice and you're looking for truly emotionally supportive benefits – that really matter.
peaches is probably the most comprehensive provider of fertility benefits and family building benefits in the German-speaking world and helps you during all stages of fertility, from trying to conceive through pregnancy & birth to menopause. With doctors & experts, LIVE sessions, 24/7 online courses, social freezing and much more.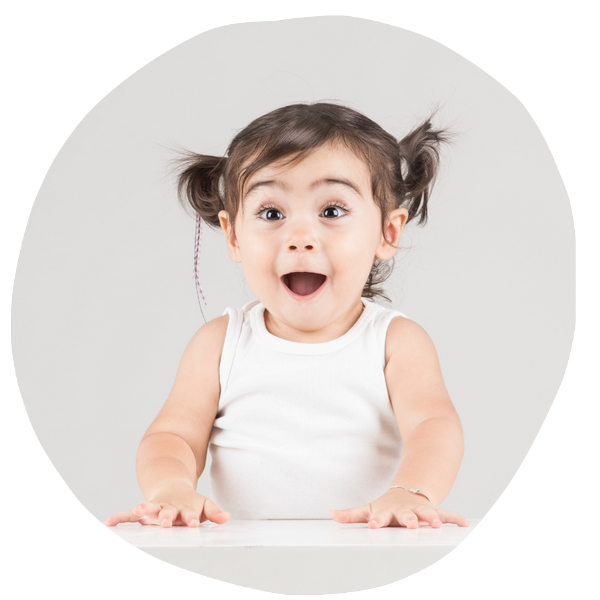 Why do peaches' Fertility Benefits matter for you?
We know from countless conversations and studies that reconciling a child AND a career is still difficult in 2023. And that many women and couples ultimately decide against family planning for those reasons.
To make sure this doesn't happen to you, there are Fertility Benefits. Introduced in the US, they are now spilling over into Germany, Austria and Switzerland. Together with employers, we are closing a gap in the healthcare system and adressing a giant taboo topic.
With Fertility benefits (also referred to as "family building benefits") employers provide financial, non-monetary and in-kind support for their employees on their journey trying to conceive, during pregnancy, postpartum, return to work, as well as general women's health issues such as period pain and menopause.
You can benefit from fast lane access to doctors & experts, an unbelievable number of great online offers (such as the award-winning online courses from storchgeflüster) and also financial support for social freezing (egg freezing) and artificial reproduction technologies (such as IVF, ICSI etc.).
This gives you the good feeling that from now on, you will havemedical know-how and input at your fingertips – and potentially without incurring any costs. Imagine it as a benefit independent of your salary!
And the best thing is: You get the feeling that you really matter to your employer and that the company cares about your loyalty and intends to rely on you in the future.
By the way, many offers at peaches also help to improve your body & mind, i.e. improve your mental & physical health.
For which employees is the peaches offering particularly interesting?
As soon as your employer starts working together with peaches, you can look forward to a comprehensive concierge service from our end. Not only that, we also help you maintain your anonymity towards your employer. Peaches is a safe place for you, where you can ask your questions, where you will be helped – without having to feel uncomfortable, think of #TabooTopicsAtWork…
You can get access to a wide variety of online courses on trying to conceive, pregnancy, birth, postpartum, return to work at peaches, where you can watch more than 1,000 video tutorials at your own pace.
You can participate in LIVE sessions with medical doctors & experts to ask your own questions as well.
And if you are considering social freezing or artificial reproduction technologies, our experts will take you by the hand to assess your situation, provide you with comprehensive information about your options and then refer you to the right clinic. Thanks to our partner portal KiwuKlinik24, we have probably the most comprehensive overview of clinics and trends to help you.
The subsequent reproductive medical treatment will then be anonymous to your employer. After all, your employer doesn't have to know everything.
It doesn't get any better than this:
Everything available: Body & Mind, Diagnostics & Medicine
Some of the best medical doctors & experts for you
And of course: for example, should you be single or LGBTQ+, we can help and support you as well!
How about your employer implementing Fertility Benefits from peaches?
Together with our sister company storchgeflüster, we have helped thousands of women & couples become happy parents.
However, many companies and employers do not even know that fertility benefits are now also available in Germany, Austria and Switzerland and what wonderful advantages they bring along for employers and employees.
In other words, they cannot even imagine that fertility benefits could make the difference for their employees and that they could suddenly improve in the areas of employer branding, share of female employees as well as retention.
We hear from quite a few employees that they don't want to approach their boss or HR department for such support (there we go again: #taboothemes!).
Therefore we are more than happy to help you. Just give us the contact details of your HR department in the contact form and we will contact them (of course without mentioning that you were sharing these details with us).